Photos by Gina Turner
When Noah was a senior at College Park High School in The Woodlands, he noticed there were students who were in need, even though they lived in an affluent area. Noah wondered if these students might be embarrassed to ask for help. Working with his JROTC instructor, Noah devised a plan whereby students could pick up healthy lunches at a locker. He theorized that if they could ask a trusted teacher, rather than a stranger, for access to the locker, they could get the help they needed and stay focused on their schoolwork. Despite logistical setbacks, Noah's "Combo Meals" distributed 150 meals to disadvantaged students before the pandemic caused the early end of the school year. When Noah applied for a scholarship through the Assistance League of Montgomery County (ALMC), members of the organization were impressed with his desire to assist fellow students. He aspires to become a dentist so he can continue helping others. With help from his scholarship, Noah is now a student at the University of Texas at Austin.
Other recent scholarship recipients, who graduated from high schools throughout Montgomery County this year, have similar, lofty goals. One aspires to become a doctor; several want to become attorneys. Others are pursuing careers in exploration geology, medical imaging, education, nursing, and architectural engineering. During their high school years, they helped others in many ways, through initiatives like voter registration projects, Hurricane Harvey relief, and aid to the homeless.
ALMC started its scholarship program in 2006 with a gift from the estate of James D. Nunan; three scholarships were awarded the following May to students who were graduating from high schools in Montgomery County. Since that time, the budget for the scholarship program has grown exponentially from $12,000 per year to $150,000 per year, and the program recently reached an important milestone: over one million dollars in scholarships have been awarded, improving the educational opportunities for 1,616 students. "The Assistance League is a national organization, but the Montgomery County chapter is unique in having an extensive scholarship program," says Dr. Joan Slater, retired Tomball Independent School District curriculum director and the chairperson of ALMC's scholarship program.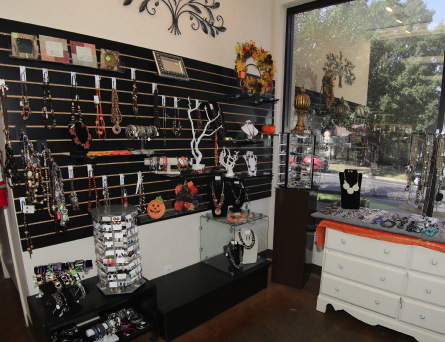 ALMC scholarships, once available only to graduating high school seniors, are now available for non-traditional students, too. Adults who attend public colleges and universities in Texas can now receive scholarships to help them handle events that have changed their lives or finances. So can students who want to receive training in workforce careers. In addition, ALMC awards scholarships to students who have physical or mental challenges and who are financially unable to pay for programs that will help them function well in society. Continuation scholarships are also available for recent high school graduates who have successfully completed a year or more of college. ALMC gives priority to students who want to give back to the community through their careers; furthermore, unlike some scholarship programs, ALMC gives special consideration to applicants who have financial need. "Without our help, a lot of them couldn't do it," Joan says. ALMC also assigns a mentor to each recipient to provide support.
Triple win
About 80 percent of the money needed to fund scholarships is provided by a surprising source–the Assistance League Thrift Shop. When members of the community generously donate clothing, furniture, housewares, small appliances, jewelry, toys, and other items to ALMC, these items are sold at its thrift shop, located at 126 North San Jacinto near downtown Conroe. Donating unneeded items provides a triple benefit, says Gale Drummond, president of ALMC. For one, local residents can gain extra space by cleaning out their closets, garages, and attics. When items are sold, they provide the needed funds for the organization's humanitarian projects. Furthermore, items are priced reasonably to assist people who are on a tight budget (or those who like to find bargains).
Shoppers often locate "finds," Joan says, such as items of clothing with tags still attached. Some customers have been thrilled to pay just $25 to $30 for complete sets of Lenox or Royal Doulton china, and the store's Halloween, fall, and Christmas decorations are profoundly popular among shoppers. "We only put out the very best," she says. "The nice thing is what isn't put out is either recycled or donated to other organizations."
The thrift shop has garnered many loyal customers who enjoy paying low prices for still-good, quality merchandise. "They know what kind of quality we have," Gale says, noting that shoppers often line up outside the door 15 to 30 minutes before the store opens. During the pandemic, the thrift store is open on Tuesdays, Thursdays, and Saturdays from 10:00 am until 3:00 pm. (Donations are accepted on Mondays, Wednesdays and Fridays from 10:00 am until noon.)
Assisting the community
If providing scholarships seems like a big job for a thrift shop, consider this–the Assistance League Thrift Shop generates enough money to fund a plethora of other ALMC programs, too. Among these is the signature program of the national chapter, Operation School Bell®. At the start of each school year—and throughout the year—school counselors refer students who need financial help to ALMC. Partnering with J.C. Penney, Burlington, Wal-Mart, Target and Kohl's, ALMC provides vouchers families can spend on school clothing. Once only for younger children, this program now includes students who are in pre-kindergarten through high school.
Several other ALMC programs also benefit children in the community, including Tender Loving Care Dolls. Handmade dolls, which have happy faces on one side and sad faces on the other, are distributed to Montgomery County agencies that counsel children in difficult situations. Poison Information—Always Ask™ strives to prevent children from becoming accidentally poisoned by providing informative presentations at elementary schools and daycare centers. Passport for Good Health™ distributes booklets that can be used to improve the health of children, as well as seniors, by providing a convenient place to record important medical information, such as immunizations, alerts and prescriptions.
Another ALMC initiative, Assault Survivor Kits®, assists victims of assault and trauma. Kits, which contain a change of clothing, toiletries and other items, are delivered to hospitals and local support agencies so that they can give comfort to survivors of violent crimes. Likewise, Caring and Sharing helps homeless and other disadvantaged residents by giving them items to meet basic needs, and Fans for Friends provides box fans in the summer, as well as blankets in the winter, to seniors who need them.
The joys of membership
When Gale retired from her job as assistant superintendent for secondary education of Conroe Independent School District, she planned to volunteer with a worthwhile community organization. Soon, she discovered ALMC. "When I was introduced to Assistance League, it was exactly what I was looking for," she says. "The thing that impressed me was the ability to volunteer and know that we are serving Montgomery County, so the efforts stay in the county." Because members volunteer their time, donations of merchandise and money go far in helping people in the area who are in need. "Our return to the community," Gale says, "is close to 82 percent every year."
Learn more about the Assistance League of Montgomery County, including how to become a member and how to donate, by visiting assistanceleague.com/montgomery-county.